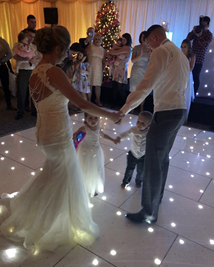 About me
Hello & welcome to my website! My name is Daniel Parkinson, and I live in Thornton-Cleveleys with my wife Kimberley, our two children Emily and Max, and our dog too. Family time is important to me, and my children always keep me busy - Being a Driving Instructor gives me the flexibility I need to keep up with them! In my spare time I enjoy going to the gym, playing football, cooking and socialising with friends.
In terms of what you can expect from me as your Driving Instructor? I am friendly and approachable, down-to-earth & patient. I recognise that learning to drive can be a stressful experience for some, and so I constantly strive to put my pupils at ease, allowing learning to become an enjoyable experience.
Before becoming a Driving Instructor, I served for seven years within the Royal Air Force, including operations in combat zones dealing with many different types of people, nationalities and cultures. Due to my experiences in the RAF, I'm able to remain calm even in the most pressing of situations, and I believe this serves me well in supporting my pupils on the roads.
Please "Contact me" if you have any questions - I'd love to hear from you.
Call today on 07738 398528 or Email me to find out more
If you have any questions or to book lessons today, feel free to contact me