Testimonials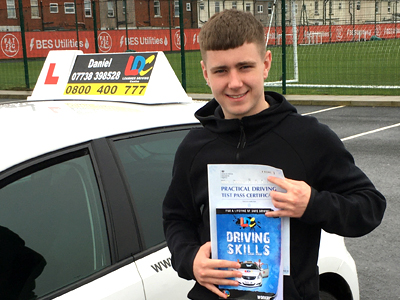 Barry Crowe
Great start to the week 🚘🥇
I thought Daniel was a great instructor from start to finish, he was very patient with me the whole way through and I picked up everything he was saying very quickly as his learning techniques were easy to understand. The lessons went very well, every lesson I learnt something new and I progressed as each lesson went on. I liked the way Daniel challenged me every lesson which I thought made me progress even quicker than I thought I would. The LDC hand book was very helpful for preparing me for each lesson and also for my test as it has all the relevant information that is needed to guide you in the right direction and I would like to thank Daniel for teaching me how to drive.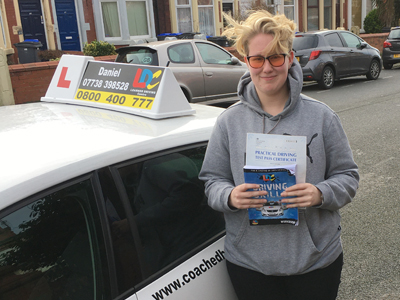 Mary Leonard
First Time Pass
As an instructor you were amazing. You did not rush any lessons and if I was struggling on any one thing we would keep developing my skills so I am able to complete any task safely. You gave good advice and tips and you were always willing to talk through each thing no matter how many times it took to enable me to learn. The lessons were an hour and a half which allowed plenty of time to learn to drive and be able to talk through what I have learnt and ask any questions I had. The LDC system was useful because it effectively allowed you to learn to drive by using the work book along side my lessons. The Hub allowed me to learn theory independently at home to be able to pass the theory test and driving test in the best possible time As long as you put the work in yourself the LDC system is very useful as well as working with your driving instructor.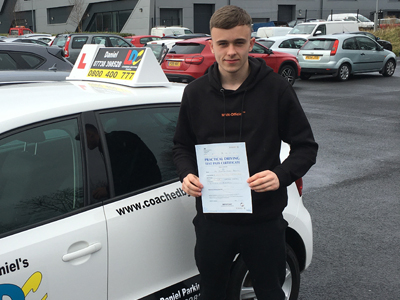 John Browick
Well deserved pass 🚘🤩
I thought Daniel was a brilliant instructor and really helped me to pick things up quickly as you gave me all the tips when driving to help me pass my test. There was a good progression in lessons and you had a good structure of your lessons leading on from each other. The LDC system worked well for me as the videos on there was brilliant and helped me pick up things quickly.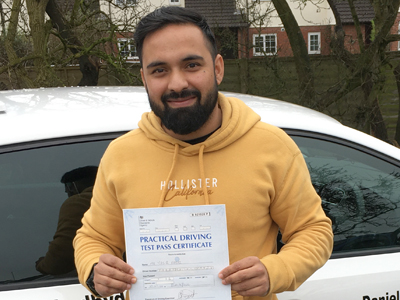 Yasir Faraz
Well deserved first time pass 🚘🥇
It was great taking my lessons with Daniel. He worked strategically to strengthen my weaknesses and because of his support I was able to pass my driving test on my first attempt within 1 month.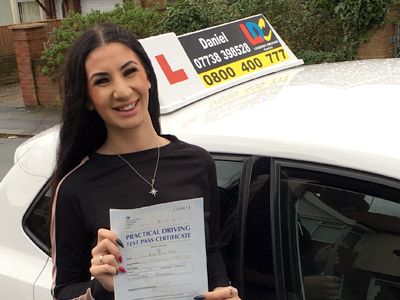 Aimee White
First pass of 2020 🥇🎈
I honestly don't think I would've passed without Daniel. As a nervous driver from the start, Daniel put me at ease and was comfortable to be around. Very patient too! So professional & explains everything in detail so you completely understand. Could never say thank you enough times! he's fab 😌😌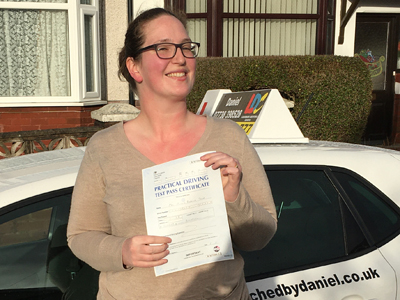 Hollie Crook
Friday the 13th was lucky for Hollie. 1st time pass!!!
Well I can't thank Daniel enough for the early christmas present of passing. I have had previously taken lessons with another instructor and never came close to being test ready so I'm so grateful I was recommended Daniel. I really struggled getting to grips with manovers, especially parallel parking but Daniel broke it down into easy steps and talked me through it in a calm manner. Anything I needed to be explained again was never too much trouble. If I could give any future students any advice is book with daniel and get your theory done as soon as you can. It truly was a pleasure being taught by him and I wish daniel and his family all the best in the future.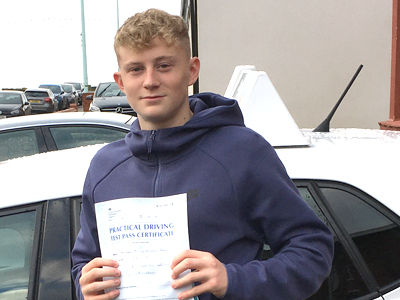 Sam Barrett
First Time Pass 🚘 ⚽️
Dan has helped me from start to finish and I wouldn't be here (passed my driving test first time) in such short time without him. The lessons helped me massively due to him knowing me as a driver and also giving me a book and a website to revise and reflect from the lessons. Highly recommend to book the lessons if you want to pass quick and no hassle, great experience. 👍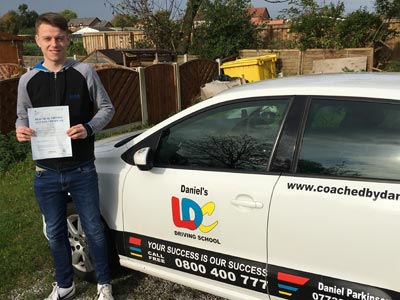 Joe Seear
First Time Pass 🚘 🥇
My experience being taught by Daniel was excellent as he put at ease straight away. As being a complete novice he made it very easy to learn. He is very patient when errors are made and perfectly explains how to correct them calmly and is extremely easy to get along with. An all round top guy & an excellent instructor!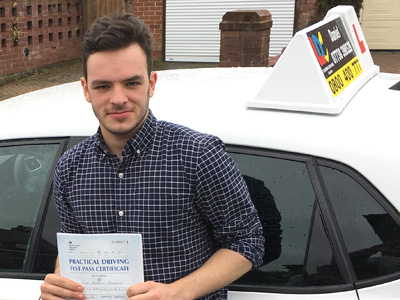 Euan Fredrick
Amazing start to the week 🚘 🏅
I'd highly recommend Daniel. He's a great driving instructor who's very professional but also relaxed, made me feel comfortable straight away and is easy to have a laugh with, which has made my driving lessons enjoyable. Without the added confidence Daniel gave me towards my test I wouldn't have got through it, thanks for everything.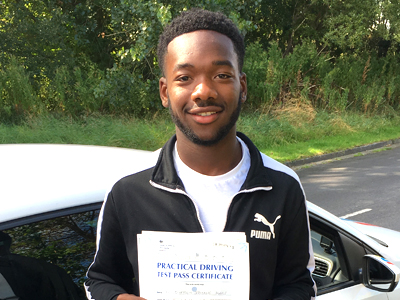 Shayden Morris
First Time Pass ⚽️ 🚘
I highly recommend Daniel, he is a very understanding person and is very easy to talk to, making me always feel comfortable in my lessons. I feel that with my time with him I have improved dramatically as a driver resulting in passing my driving test at the first time of asking.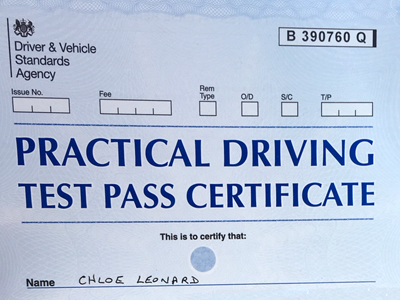 Chloe Leonard
Another First Time Pass 🚘
I'd highly recommended Daniel, he's a great driving instructor who is very professional he makes you feel very comfortable straight away as he is very relaxed. He's also very easy to talk to and he explains everything you need to do in lots of detail such as the Manoeuvres and other stuff like that. This has made my driving lessons with him very enjoyable.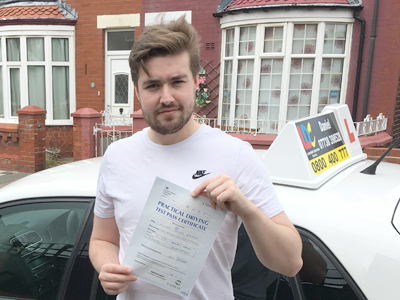 William Salmon
Finished the Hat-Trick of first time passes for the week ⚽️
Thank you so much for teaching me! You put so much confidence into my driving. You were patient with me and always supported me. You explained manoeuvres in such a simply and easy way, which helped me a lot! Would highly recommend you to anyone. Brilliant job 🎉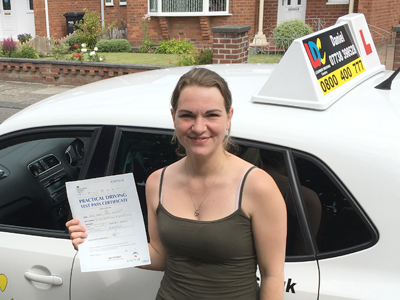 Amey Vincent
Passed 1st time ⭐️
Thanks to Daniel I passed first time! Brilliant instructor, he made me feel at ease straight away. Daniel is easy going, calm and highly reliable I can't recommend him enough! Thank you!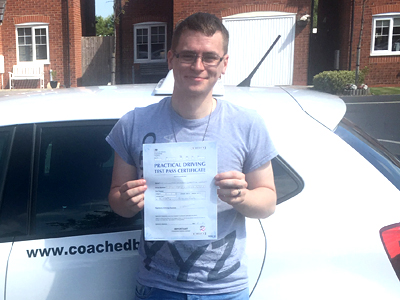 William Lewis
Amazing First Time Pass 🚘
LDC is the best company to use! Daniel is an amazing instructor, really kind and helps you out a lot. We have some good chats. Thank you again for all your help. Highly recommended!
Andrew Holton
First time pass!
It's been an amazing experience learning to drive with Daniel. I had a few lessons last year with another instructor but stopped as I wasn't happy with the service. A friend recommended Daniel and then my real experience started. We were able to have a good laugh during the lessons and he explained what I needed to do and why. The LDC way of learning really helped seeing my process each lesson. Without the confidence Daniel had in me, I wouldn't of passed first time. Thank you Daniel for everything. I recommend Daniel to anyone wanting to learn to drive in a fun and friendly environment!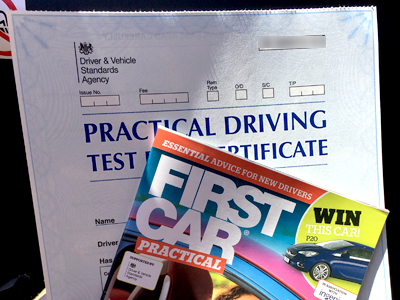 Sophie Cairns
First Time Pass 🚘
Just can't believe I've passed first time, before I meet Daniel I've had two previous instructors and nothing used to click. Then I started with Daniel it all came together. The way he explains and gets his message across was so clear and the way he adapted his lessons to suit my needs was amazing, which set him on another level to the rest. I would recommend Daniel to anyone wanting to achieve their dreams. Thanks again.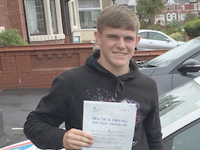 Anthony Williams
Can't wait to get behind the wheel 🚗
Starting my driving lessons I was very anxious and spent a lot of time worrying about getting the car moving. Daniel explained everything in a way that was easy to understand and because of that my confidence grew quickly. Daniel was very patient and made every lesson enjoyable. I also enjoyed using the LDC workbook seeing my targets cross off each lesson as I achieved them. I honestly couldn't have passed without Daniel. Highly recommended 👍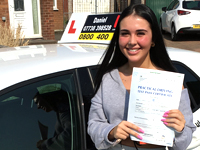 Amy Wilkinson
Amazing Result
Daniel came round for a home visit originally which I thought was amazing and explain how the lessons would work. Then we both set targets to achieve which put me at ease, also left a LDC workbook and dvd I could refer too. Daniel is very friendly, really easy to get on with and I could also have a laugh with him. He was very encouraging whilst explaining everything clearly during the lessons and really explained everything in detail. Which made him stand out from my previous instructor, I just wish I found Daniel first. If it wasn't for Daniel I wouldn't have passed today ! Would highly recommend Daniel as a driving instructor. Thank you !!!!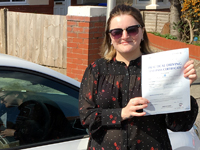 Nicola Leech
Passed 1st time
Massive big thankyou to Daniel for teaching me in the most calming, pleasant and fun environment, he was patient, friendly and was even down for a laugh, he was calm when I made mistakes and helped me learn from them and always kept me ease, the only person I would have ever chosen to teach me, massive thankyou again, if it was not for you, your positive attitude and your faith you had in me, I would not have passed first time today! Thankyou! Nikki:)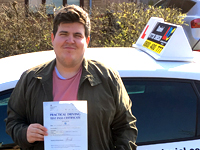 Jordan Buckley
Passed 1st Time !!!!
It's been a real pleasure having Daniel as my instructor. The way he gets his message across and the enjoyment I got from learning was beyond my expectations. I really liked the LDC system specially the work book seeing my process each lesson was fantastic. I also liked the hub being able to watch the videos. Overall I couldn't be happier with Daniel and would recommend him to anyone.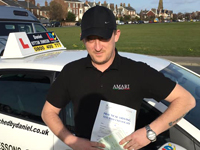 James Williams
Couldn't Recommended Daniel enough!!!!!
Great Instructor, highly recommended. Got me through my test with ease and a big fat pass. The workbook which I received off Daniel really helped me with my home study and the LDC Hub is fantastic plus its free!!! Overall couldn't be happier, keep up the good work pal.👍
Call today on 07738 398528 or Email me to find out more
If you have any questions or to book lessons today, feel free to contact me