Testimonials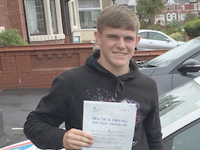 Anthony Williams
Can't wait to get behind the wheel 🚗
Starting my driving lessons I was very anxious and spent a lot of time worrying about getting the car moving. Daniel explained everything in a way that was easy to understand and because of that my confidence grew quickly. Daniel was very patient and made every lesson enjoyable. I also enjoyed using the LDC workbook seeing my targets cross off each lesson as I achieved them. I honestly couldn't have passed without Daniel. Highly recommended 👍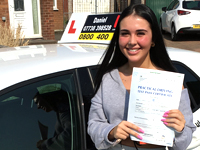 Amy Wilkinson
Amazing Result
Daniel came round for a home visit originally which I thought was amazing and explain how the lessons would work. Then we both set targets to achieve which put me at ease, also left a LDC workbook and dvd I could refer too.
Daniel is very friendly, really easy to get on with and I could also have a laugh with him. He was very encouraging whilst explaining everything clearly during the lessons and really explained everything in detail. Which made him stand out from my previous instructor, I just wish I found Daniel first. If it wasn't for Daniel I wouldn't have passed today ! Would highly recommend Daniel as a driving instructor. Thank you !!!!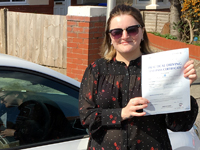 Nicola Leech
Passed 1st time
Massive big thankyou to Daniel for teaching me in the most calming, pleasant and fun environment, he was patient, friendly and was even down for a laugh, he was calm when I made mistakes and helped me learn from them and always kept me ease, the only person I would have ever chosen to teach me, massive thankyou again, if it was not for you, your positive attitude and your faith you had in me, I would not have passed first time today! Thankyou! Nikki:)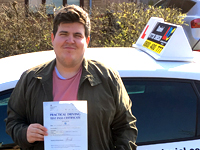 Jordan Buckley
Passed 1st Time !!!!
It's been a real pleasure having Daniel as my instructor. The way he gets his message across and the enjoyment I got from learning was beyond my expectations. I really liked the LDC system specially the work book seeing my process each lesson was fantastic. I also liked the hub being able to watch the videos. Overall I couldn't be happier with Daniel and would recommend him to anyone.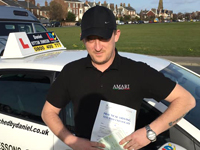 James Williams
Couldn't Recommended Daniel enough!!!!!
Great Instructor, highly recommended. Got me through my test with ease and a big fat pass. The workbook which I received off Daniel really helped me with my home study and the LDC Hub is fantastic plus its free!!! Overall couldn't be happier, keep up the good work pal.👍
Call today on 07738 398528 or Email me to find out more
If you have any questions or to book lessons today, feel free to contact me